Bringing Fine Art into Your Life & Home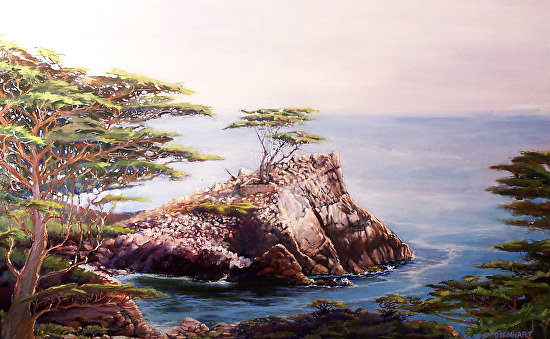 "Lone Cypress, Monterey"
By Scott Dienhart
24"x36" Oil
$2500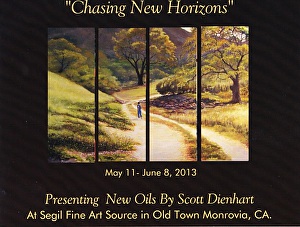 "Chasing New Horizons"
New Oil Paintings by Scott Dienhart
May 11 through June 8, 2013
~Please Join Us for the Opening Reception~
Saturday, May 11, 5-7pm
wine, appetizers, live music and (of course) art!
At Falkner Winery
The Wildlife Photography of Richard Cronberg
"Western Bluebirds" by Richard Cronberg
Falkner Winery is located at 40620 Calle Contente, Temecula, CA 92591
951-676-8231 www.falknerwinery.com
SEGIL FINE ART GALLERY INFO:
Segil Fine Art Gallery
110 West Lime Avenue
Monrovia, CA 91016
626-358-5563
Gallery Hours: Tuesday-Saturday 1-6pm
Specializing in California & American Plein Air, Figurative & Still Life Paintings by Contemporary Artists.

At Segil Fine Art, we put you together with extraordinary art that speaks to you personally and adds to the story of your life. We look forward to hearing from you, and we welcome you to meet our artists' work online, or in our gallery.